CD Duplication and DVD Replication Products
Short-run CD copying and DVD Duplication with cd printing
Our in-house CD and DVD Duplication facility comprises the latest disc copying machines matched with high resolution cd printing.
With full error checking of each disc and free samples for approval before going to press, you can be assured that your cd will look and play as intended.
We use Nashuatec full colour high resolution digital laser printers for all cd booklets, inlays and dvd covers.
Our CD Duplication and Digital Print service is offered for quantities below 500, anything above this we recommend you have your CD or DVD replicated.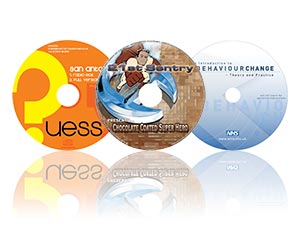 ---
High Volume DVD or CD Replication with Litho Print
For quantities above 500 units, a glass master is made from your supplied master CD or DVD. This is then used to replicate your required quantity of CD's or DVD's. All the CD or DVD discs are then printed using the latest litho offset print technology.
Once your CD or DVD discs are replicated and printed, they are automatically assembled into a packaging of your choice and delivered free to one UK mainland address.
All Replication discs include 5 colour Silkscreen or Offset print included in the disc price and all paper parts are litho printed on high quality gloss art paper.
Our packaging options now extend to a huge variety of Digipaks & CD Sleeves. If you don't find the packaging you are after just give us a call and we will find it for you.
Why not get a tailored quote from our quick quote box above.