Online Audio Mastering Service
Get your music mastered from just £25 per track.
Audio Mastering is an essential but often overlooked process for your music. Some of the benefits include having your tracks optimally matched for radio airplay and for DJ's spinning in your tunes with other tracks in Clubs and Events. It goes without saying that the end result of a good mastering process will give a satisfying sound on the majority of playback systems. e.g, earphones, Bluetooth speakers, cars, hi-fi systems, etc.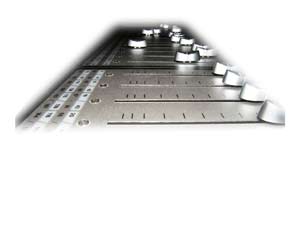 We have over 25 years experience in the music industry so rest assurred your in good hands when it comes to treating your music the way it should be heard. Using state of the art mastering hardware and software we ensure your final mastered audio is of the highest calibre.
We also offer a pre-master, audio analysis consultancy service were we listen to your music on various monitors and headphones and provide professional feedback. Useful if you are still in the recording and mixing process and want a fresh pair of ears for unbiased advice and opinion of your tracks.
As an optional service, we can prepare and produce an industry standard audio cd image file (DDP) for mass production at your preferred CD Duplication house . The final CD image file will have your tracks ordered and spaced as well as any necessary track meta data, e.g, album title, artists names, track titles and ISRC Codes.
Audio Mastering Service Details
Your Audio Preparation Guide
High quality audio mixes in wav or aiff format only please. MP3's are not suitable.
Audio files need to be at least 44.1kHz, 16bit (24bit preferred) in Stereo.
To get the best from our mastering processes, try to leave 12dB of headroom. That is, your max peaks should be hitting the meters around -12dB.
Include a text file telling us What you expect from the mastering process. Each track is different so you may want to split this into sections.
If opting for CD Compilation, we will need: Track Order, Track spacing, ISRC Codes (if any), Track Titles, Artist & Composer names
Online Audio Mastering Prices for 2023
Turnaround times are roughly five working days from receipt of payment and approved audio files.
Our audio mastering and related services are strictly online only.